The AgedAdvisor annual awards have been held every year for almost a decade now – celebrating the best-of-the-best in aged care and retirement and lifestyle villages across Aotearoa.
If you are not very digitally proficient, you may not have visited AgedAdvisor, however you may have completed a review on one of their mail-in forms that they place at villages across New Zealand.
Four North Island and four South Island winners were chosen this year plus one nationwide group winner.
Finalists are also chosen from the "best of the rest" with almost 37 finalists across each of the winning nine categories.
"Because all the winners are chosen by every review across New Zealand, the awards are a real time celebration of excellence," says AgedAdvisor general manager Tania Ryan.
"The independence of the awards allows any facility, large or small, that is providing the best experience for residents to win their category."
This year's awards included familiar names and some exciting new entrants.
Roseridge Rest Home
Roseridge Rest Home is a little homey 17-bed rest home located in Henderson, West Auckland. Roseridge picked up Best Aged Care for the North Island (under 40 beds). They provide long and short-term care as well as respite care for the residents beyond the age of 65, and residents up to the age of 65 with chronic health conditions.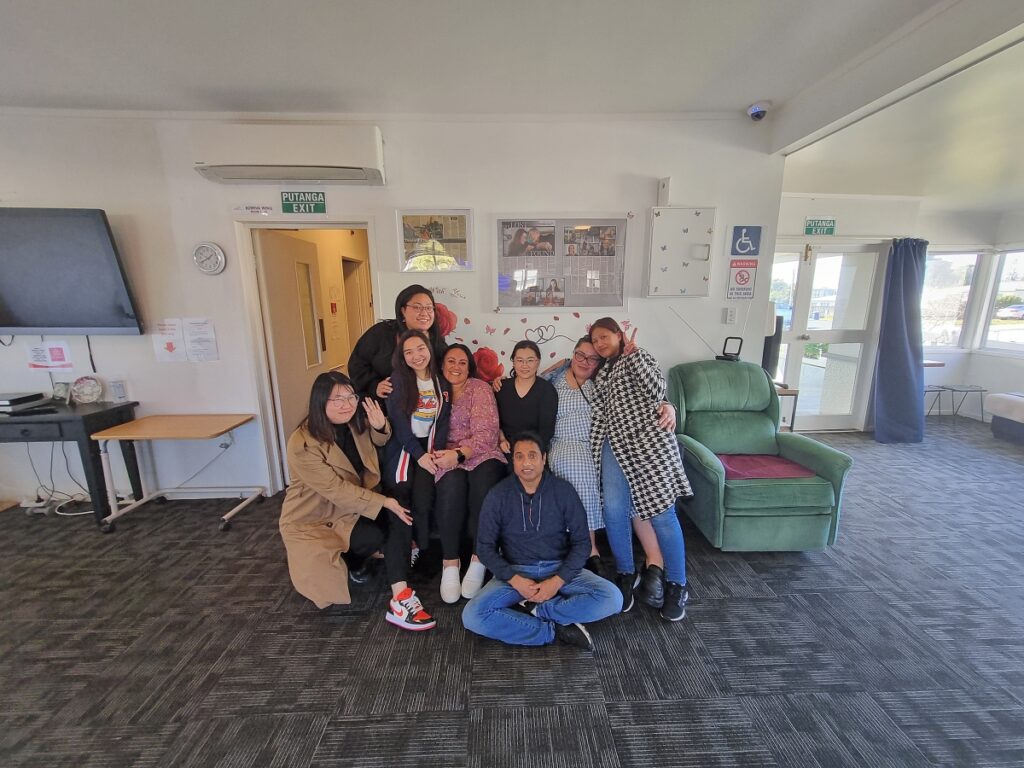 What makes Roseridge unique is that all the residents and staff are close to each other like a family. The staff contact family members regularly to send photos of activities or give updates on their Facebook page to let the family and friends know more about the residents' daily life at the home. They provide six meals throughout the day, freshly prepared by their in-house chef.
Menus are regularly reviewed by a registered nutritionist. It seems the residents are very pleased with the award-winning ways of Roseridge.
Bream Bay Village
Bream Bay Village is the Best Small Retirement /Lifestyle Village 2023 winner. The village is approximately five years old and located in the picturesque Bream Bay area (Ruakaka).
There are beautiful beaches and the Marsden Marina nearby. Located 25 minutes from Whangarei city centre, the village is a very friendly, happy place with a very busy village activity calendar and numerous resident-led activities.
The team and the residents were thrilled to be named the best of the North Island. They love their comprehensive facilities including a five-rink bowling green, heated indoor pool and spa complex, gym, pool table, darts and table tennis.
The village also enjoys extensive shared village vegetable gardens, a village workshop for their hobbyists and a pétanque court and putting green; something for everyone, and worthy of being named this year's award winner.
Waihi Lodge Care Centre and Cottages
Waihi Lodge Care Centre and Cottages picked up two awards for each of their properties this year: 2023 winners for Best Aged Care Facility in the South Island (under 40 beds) as well as Best Small Retirement / Lifestyle Village.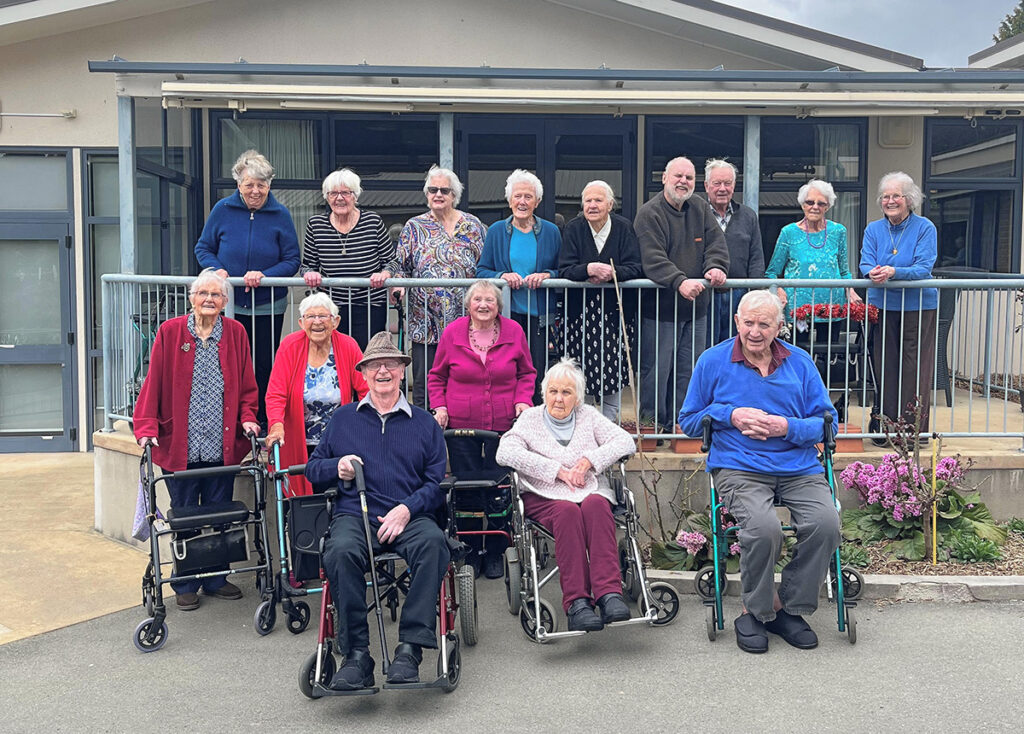 Waihi Lodge is owned and operated by Senior Care Geraldine and was opened in 1973. It is community owned and a not-for-profit organisation.
After hearing about the win, Waihi Lodge resident Alister commented, "We are very lucky to be here and so thankful for the wonderful work the staff all do. I couldn't be happier."
Waikiwi Gardens
Waikiwi Gardens is a 45-bed rest home level care facility, located in Invercargill. This amazing property is another of AgedAdvisor's South Island winners, picking up the 2023 Best Aged Care (40 beds or more) win.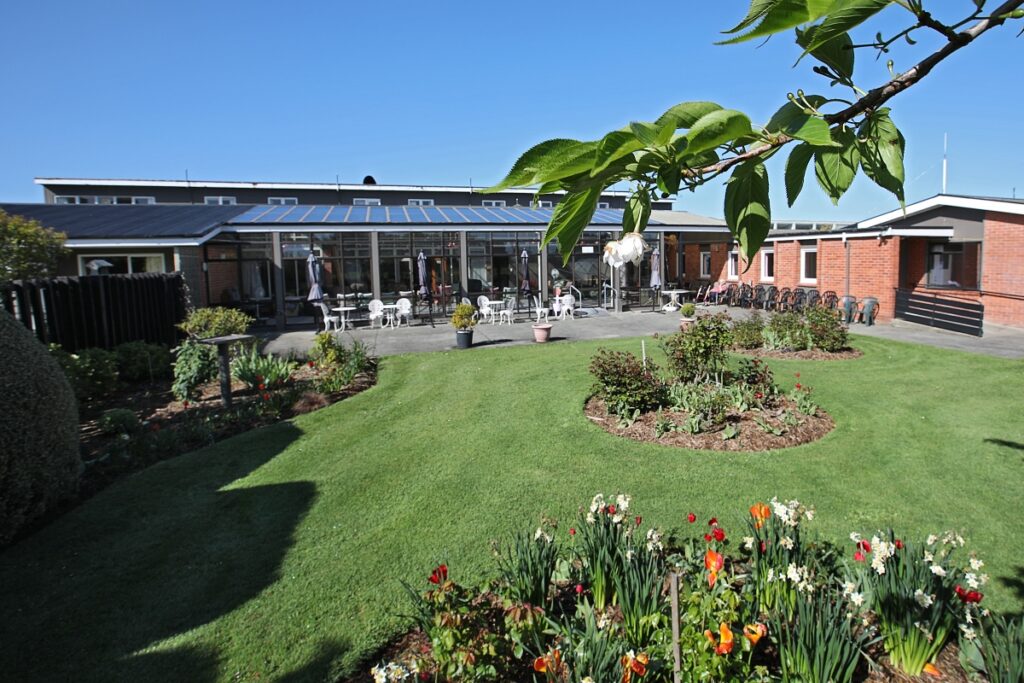 "Waikiwi Gardens is the only locally owned and operated facility in Invercargill. We provide the personal touch with local knowledge and the true Southland caring spirit," say the winning Waikiwi staff. We are local, friendly and a home with a heart – we are one big family at Waikiwi Gardens."
Settlers Lifestyle Village
At the other end of the country, the awesome team at Settlers are now three- time winners. Winners of this year's Best Large Retirement/Lifestyle Village (North Island), the Settlers community is proving to be one of a kind. With 350 residents who all look out for each other and provide support where needed, the property gets amazing reviews from happy residents.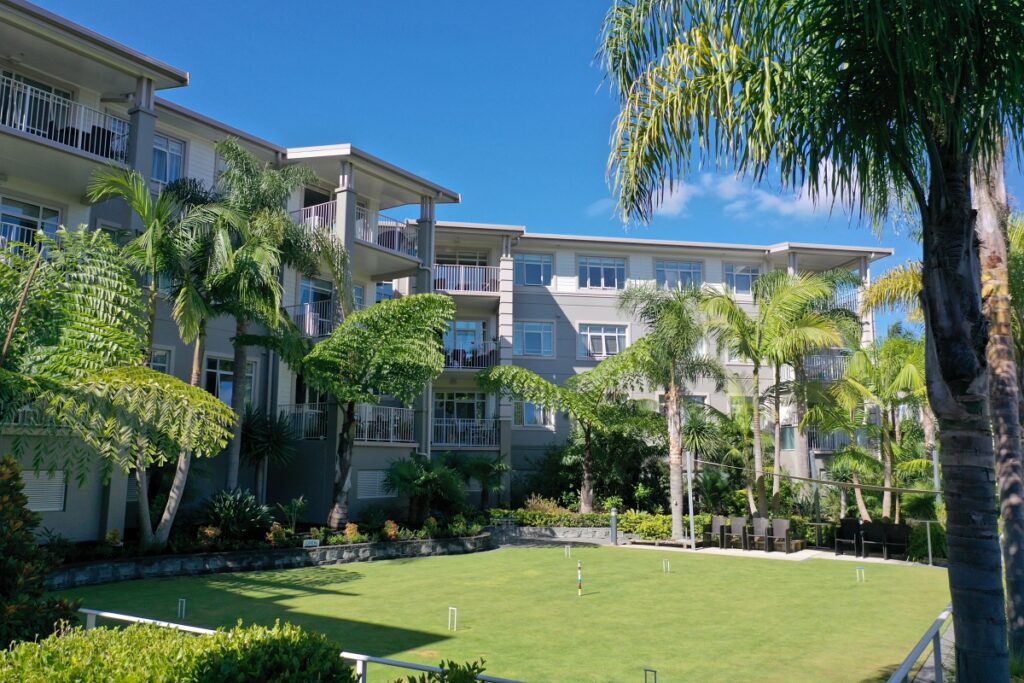 "Our residents often describe our facility as a cruise ship that never moves," says one of the Settlers team.
Norman Lodge, one of the happy residents commented: "Hearing that Settlers Lifestyle Village had, for the third year in succession, been awarded the AgedAdvisor People's Choice 'Best Large Lifestyle Village in the North Island' simply reaffirmed the decision that my wife and I made to move here some years ago."
St Patricks Home and Hospital
St Patricks in the North Island won Best Aged Care (over 40 beds) this year. St Patricks Home and Hospital is a private residential care facility that provides care for frail elderly residents with varying levels of need. Their facilities and services include rest home, hospital level and respite care.
Located in Epsom, St Patricks looks after residents that come from a number of cultural backgrounds. As well as English, they provide Chinese language and menu for their Chinese residents. St Patricks also has Pacific Island staff looking after island cultures. One of the owners is a Maori Kaumatua and Ngāpuhi leader, able to speak Te Reo and provide Maori cultural service and knowledge for all residents. "At first, we couldn't believe our eyes," Chao Geng and Jenny Liu both commented. "We had to read the email multiple times – it is so exciting to have won this year."
Diana Isaac
One name that always seems to be a crowd favourite is Diana Isaac – an exceptional Ryman property in the heart of Christchurch.
They have been award winners for most of their 11 years; their facility comprises 232 independent townhouses, independent apartments, 79 serviced apartments and 120 care rooms across rest home, hospital, and dementia care. With a staff count of 200, they are seen as the benchmark for quality service and delivery for senior generations.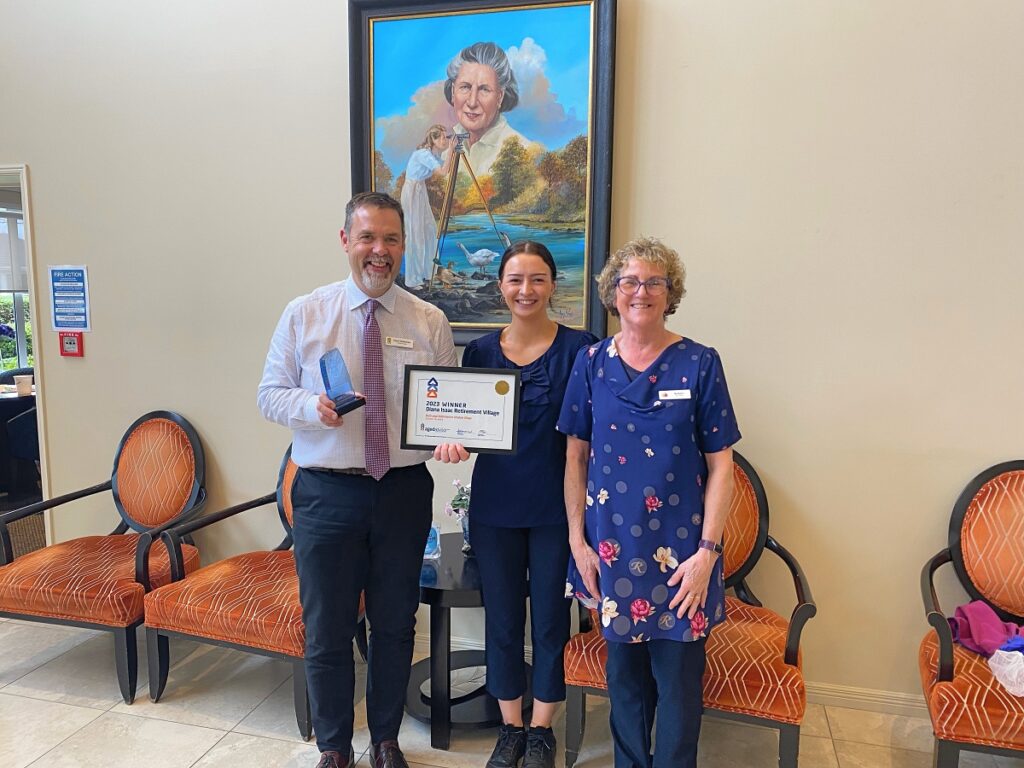 When we asked the staff about this year's win, they commented that they were "really thrilled to keep the tradition of excellence going."
When asked what makes Diana Isaac so special, the management team said it was "definitely the staff who keep things running so well, the activities coordinators creating innovative events, the care staff who are experienced and empathic, and the clinical leaders who are as good they get – with years of experience".
Summerset Group Holdings
This year's last big award went to Summerset Group Holdings, the Nationwide Group Provider winners for 2023.
Throughout New Zealand, Summerset have over 7,600 residents and 2,500 staff members – with 39 villages completed or under development across Aotearoa.
Summerset was founded on a deep respect for their residents, putting them at the heart of everything they do. With a range of homes and activities across New Zealand, there's something for everyone. As they say, "when you move to a Summerset village, you're not just moving house – you're joining a community".
Part of their award-winning strategy is that Summerset villages are communities where you can make new friends and socialise with like-minded people, while also welcoming family and friends. Whether it is enjoying a coffee in their cafés, a drink at happy hour in their bars and lounges or tinkering in any one of the resident's workshops, there is always a strong sense of community.
We asked one of their residents for comment and they told us: "I vote every year for our village as I genuinely believe it is the best."
We asked why, and they commented, "It's the whole place that makes it. Our grounds, the people, and the staff".
AgedAdvisor was pleased to announce Summerset as the Nationwide Group Provider winners again. We loved the answer that one of the team made when they found out they were this year's major winners – "It is recognition of our team's dedication to provide the best of life to our residents."
The other two finalists for the Nationwide Group Provider were Hopper Living and Ryman Health Care. It is really exciting to see Hopper Living gain the reviews needed to become a finalist this year alongside the giants of the industry, Ryman and Summerset. Hopper Living residents often talk about the beautiful grounds, exceptional facilities and caring staff – all very important attributes contributing to this years finalist achievement.
Ryman Health Care have always gained some of the best reviews on AgedAdvisor. Their attention to detail and award winning service seem to always strike a cord with residents and their families. No doubt they will be aiming for the No.1 spot again, so next year is shaping up to be a great race within the Group Providers. AgedAdvisor was thrilled to see the competition between the top three this year – all worthy of their awards for 2023.
The importance of online reviews
We asked AgedAdvisor why the reviews are so important.
Their team believe AgedAdvisor does for the aged care and retirement living sector what TripAdvisor does for travel experiences, food and accommodation.
"Both exist to showcase the star suppliers – the authentic experiences that every customer wants the inside knowledge on. More than 90% of all reviews on AgedAdvisor are good or great, which highlights the high level of care and facilities that each property in New Zealand has.
"But reviews that are below average, terrible or even worse, are just as important. AgedAdvisor wants everyone to share their experience, and if that means that the experience is not great, then the resident should have an outlet to be able to share what they are going through. Bad reviews lead to better knowledge, and eventually to better service."
We all want our senior generation cared for in the best possible way. Over the years AgedAdvisor has seen many facilities held to account for inconsistency or declining service levels. They are proud tom note many facilities listening to the reviews and taking active steps to make things right and improve in the areas that reviews bring to their attention.
Next year AgedAdvisor is expanding the awards and making them bigger and better than ever.
Their request: "Make sure you place your reviews throughout the year, because every review does count. You could help get your facility across the line to take home a prized AgedAdvisor winners' trophy or finalist's certificate."
Head to www.agedadvisor.nz/awards to see all of this year's winners and finalists.